The Chingay Heartland Invasion
Miss the Chingay on television ? Never mind, Chingay has invaded the neighborhood, closer than you can imagine. This scaled down parade has everything except fanciful dancers accompanying the floats. The main purpose of the parade is to bring arts closer to the heartland people, especially to those who can't afford to buy tickets for their whole family, and prefer to stick to the television year after year. It foster stronger family ties, you would actually see families walking to the parade instead of driving, the young and old all come together to soak into the atmosphere of Chingay. When i told my friend that Chingay was coming to Yishun, his reply was " i though over already ? ".
Yes really in Yishun !

Free show is bound to attract tons of people, why pay $20 ticket for Singapore Airshow which ended up entering with ticket verification ? At the ending point there were alot of people anticipating for the arrival of the "flower cars". Prepare to get up close and personal with the vehicles as they would be stopping for people to take picture, a kid was so fascinated by the F1 car that he squeezed into the gigantic wheel to let his father take picture.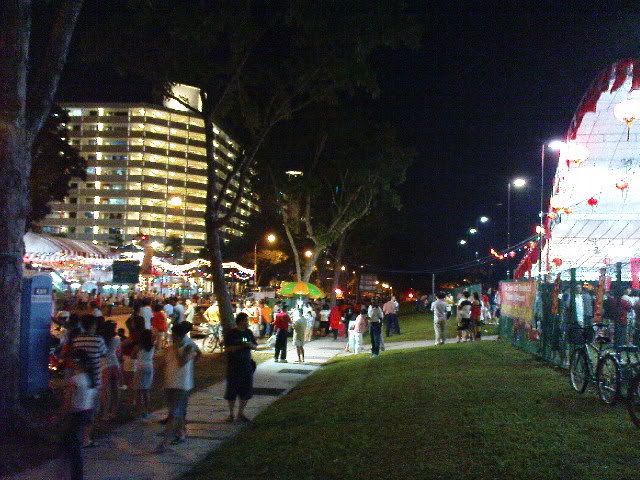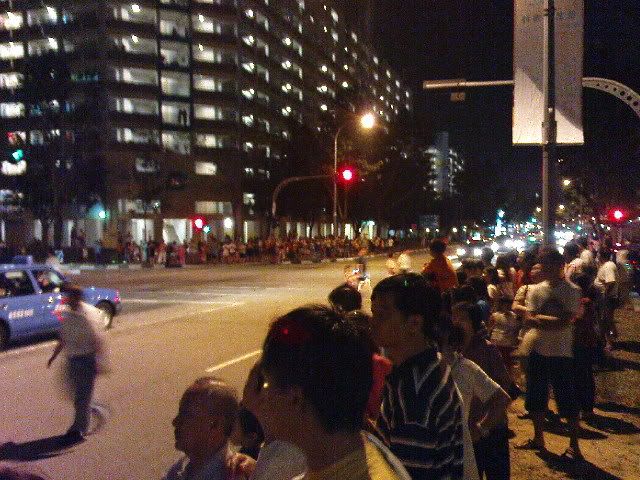 Ok here they come !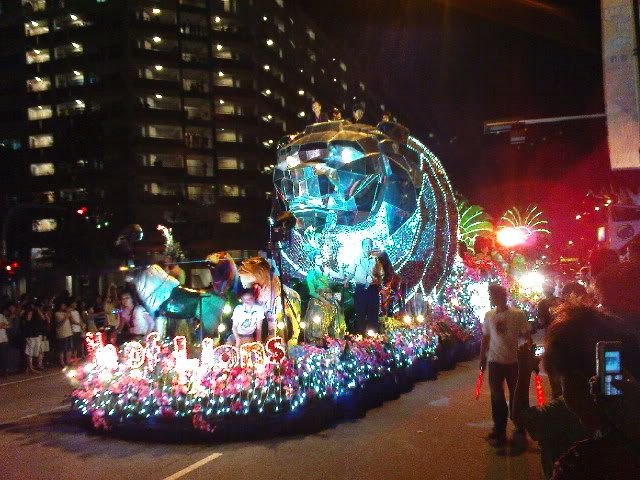 Blue Whale
Fiery wave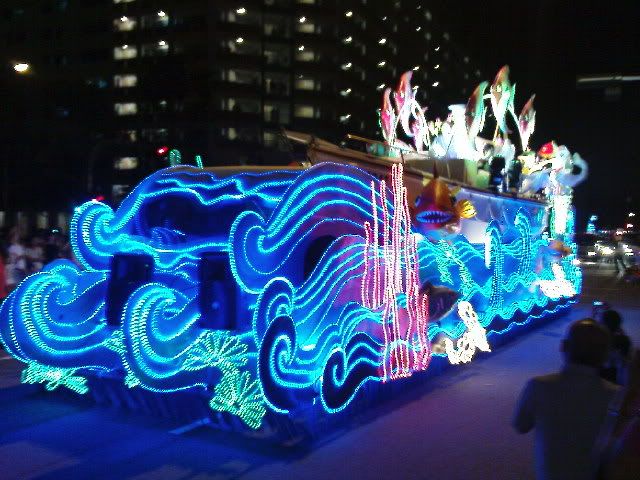 Lively lion dance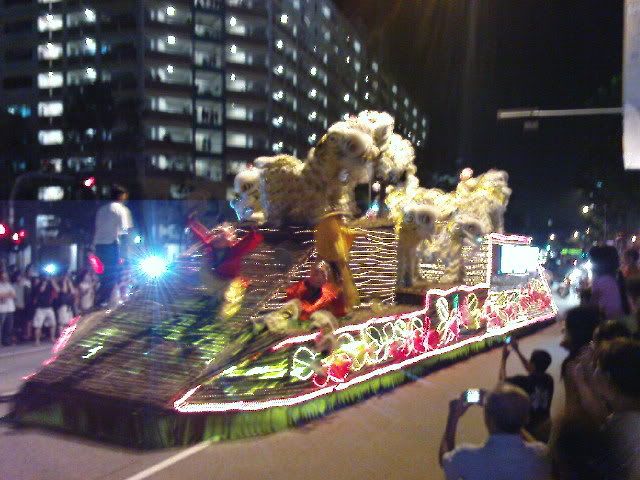 Horse racing ?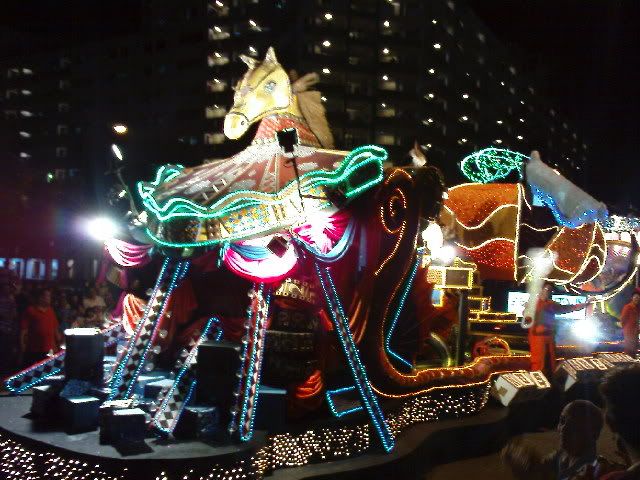 No idea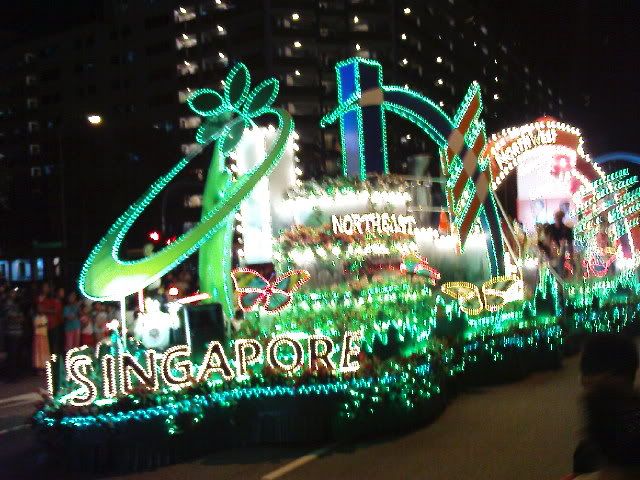 Formula one preview
Musical instrument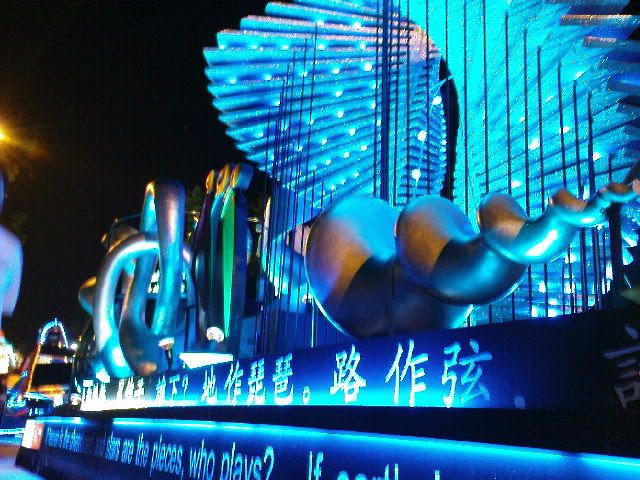 Colourful Durian ?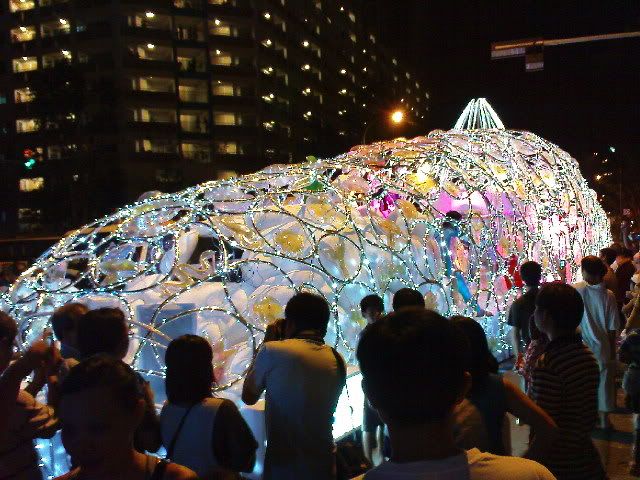 Cool alien
Wuu got chio bu !
Labels: chingay