At Lim Chu Kang Farm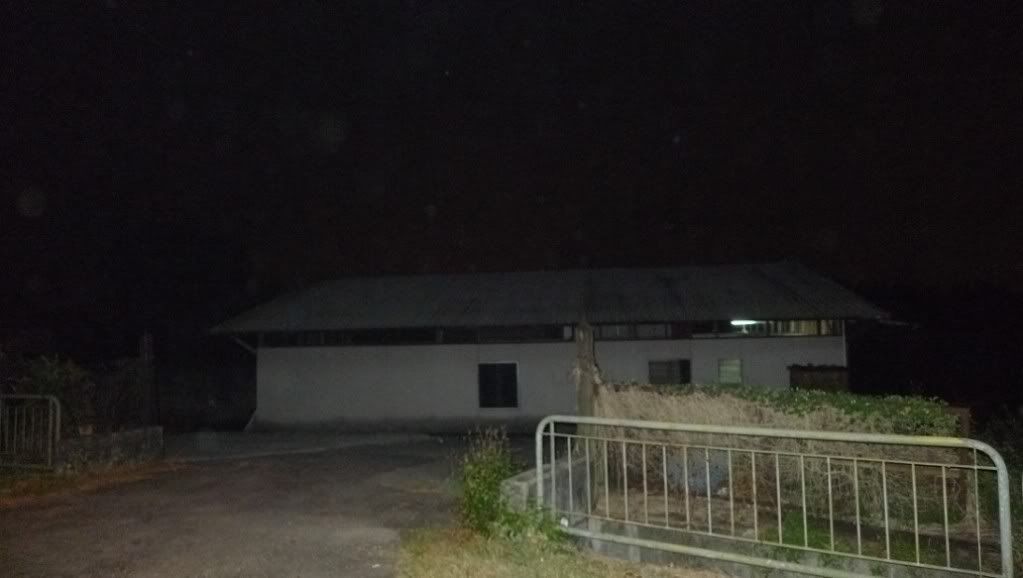 While making rounds searching for unknown entities in the middle of the night in Lim Chu Kang, we stopped by at this little shack with no gates or any other form of signage. There was no way we could memorize the route to this place after countless of turns in the rural location, unless somebody is frequent visitor to this place.

"Welcome to my fish farm", then my friend proceeded to unlock the door and led us in... My first thought - not bad, still kept rather tidy ... but soon i changed my opinion.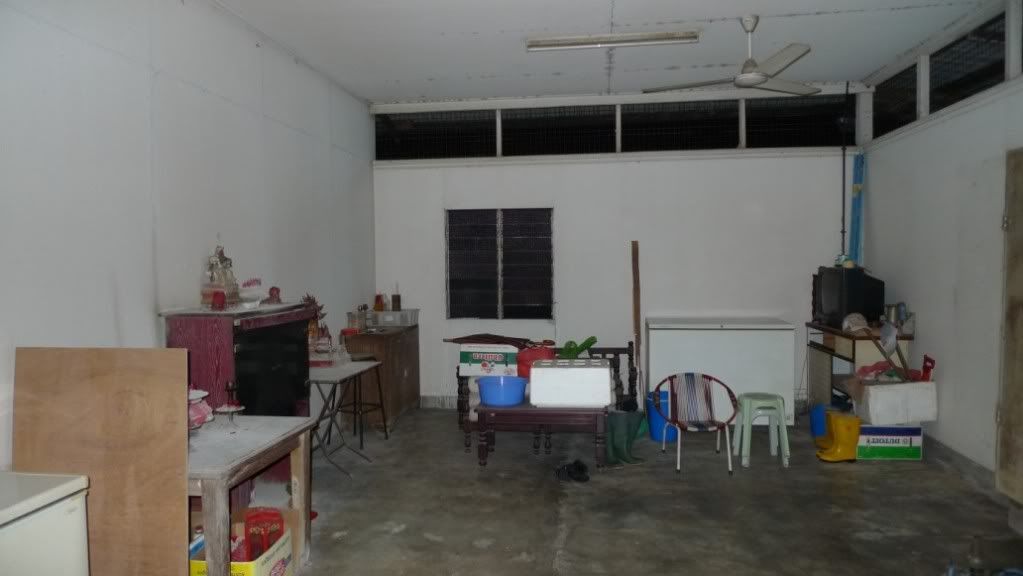 Ok, can i take back what i just said ? Welcome to the primitive life as a farmer, not a usual sight in the HDB, more like what we commonly see in a worker's quarter.

This cat catches rat, according to my friend

Hello shy cat, you must not have get used to visitors at night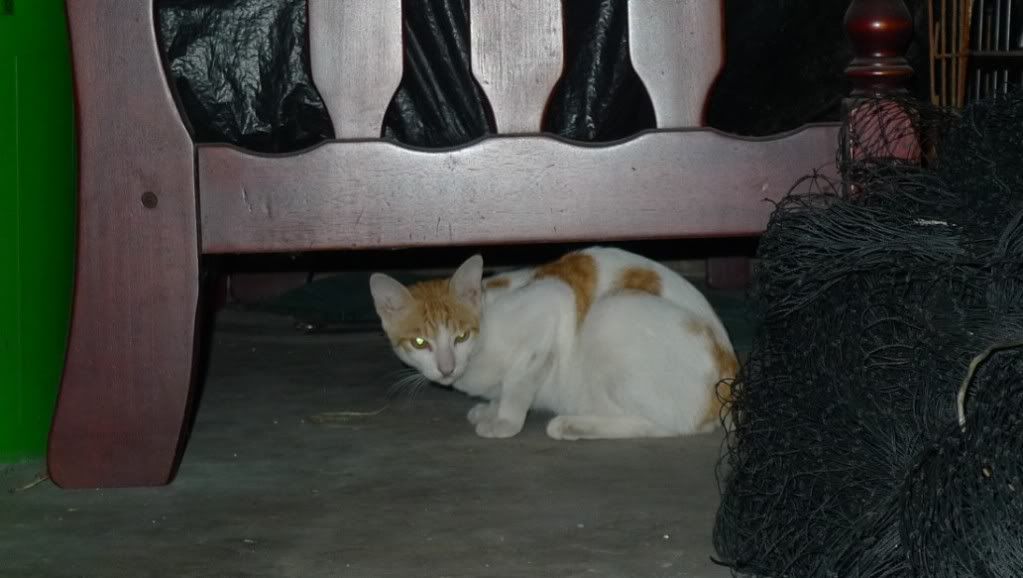 Next we took a walk outside to visit his fish ponds, unfortunately it was too dark to figure out any fishes. Our presence were felt by the dogs howling in the dark, darn irritating breaking the peaceful silence.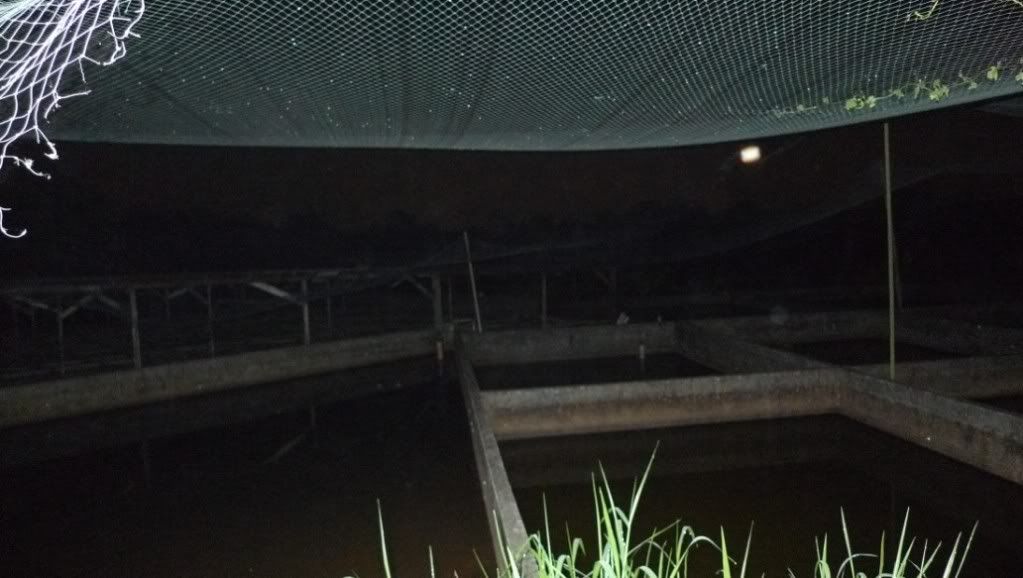 We should come back someday in the morning, catch some live fish and have a meal here. What a way to escape from the hustle and bustle of city life, don't you think so ?