Silent Hill
Once again the strictlyeuro explorer team is out to discover the unseen/unheard forbidden grounds where most people would rather steer clear away. Most people believe it is an absolute taboo to even discuss about any stuff related to paranormal, it is better to be safe than sorry in the 7th month. Does it mean that you will not be forgiven if you step into their territory during the 7th month ? Look we have been in the business for several years and nothing happened in our outing particularly the 7th month. Although it is widely believed that the chances to stumble into them are higher, we have not encounter anything true sightings except noise which our minds could be playing prank.

In our belief, there's nothing to be afraid if you are guiltless, only seeing is believing.

On a silent night we set off to an abandoned estate that resembles the scenes of an evacuated town seem in movies. Did an zombie apocalypse outbreak in this little town spreading the virus as fast H1N1, turning into ghost town overnight ? If you think so then it must be too much of those frictional movies you have been watching.


No kids would ever play in this playground again...

Awkward arch shape in front of the blocks

I don't care if there's a virus outbreak or spiritually haunted that drove all the residents out, we are only here to document this unusual sight in our modern society. Empty blocks and market occupying the almost the size of the football field, accompany us as we walked through the lifeless neighbourhood.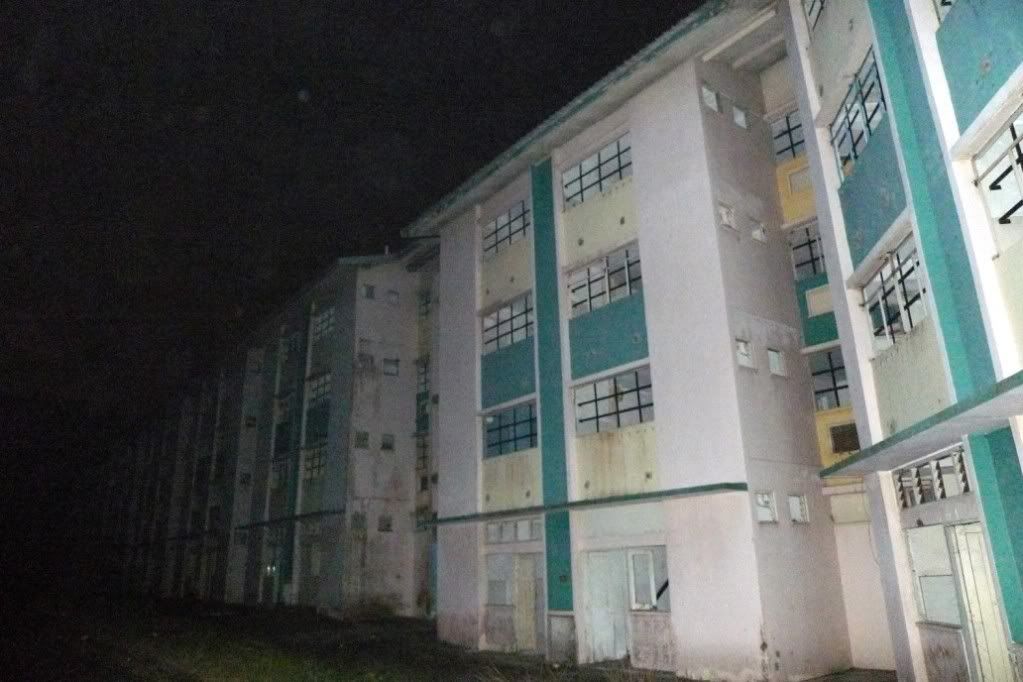 Flight of wooden stairs leading to ...
Corridor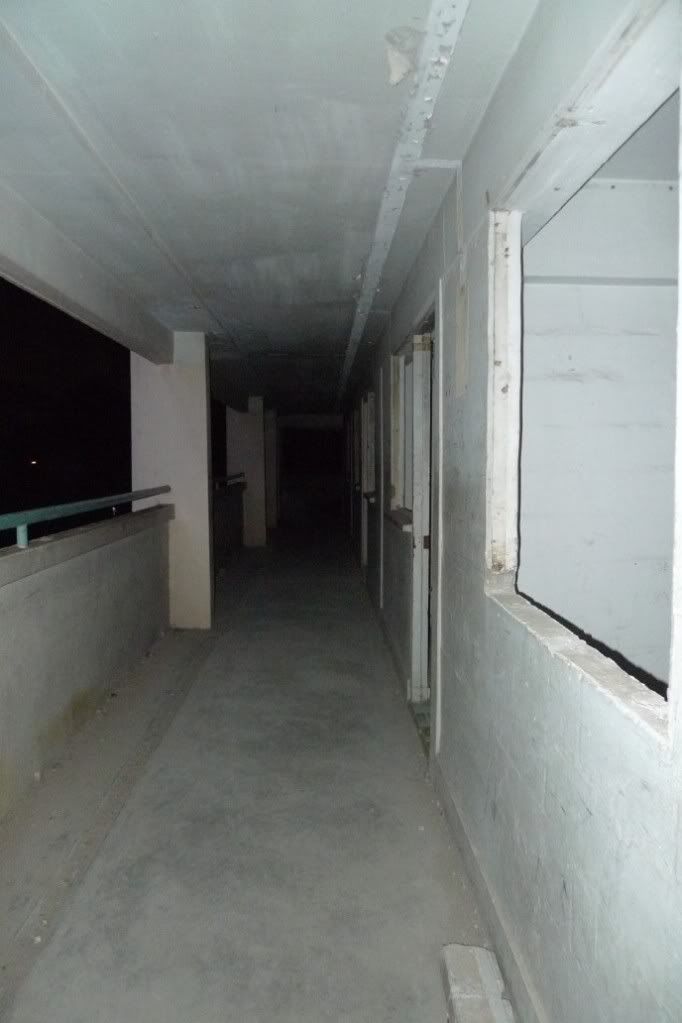 bare naked apartment
Checking out the dark corners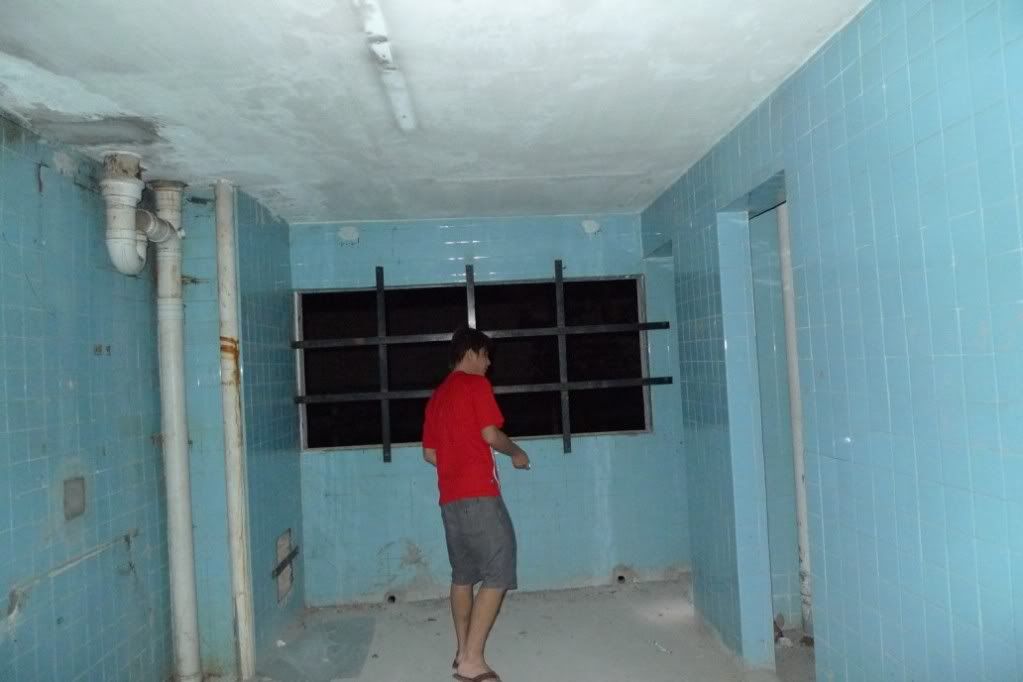 We didn't have answer to the residence mysterious disappearance, but for sure we know this place has a new purpose now. Besides playing hide-n-seek without disturbing your neighbour peace, it is an excellent place to train soldiers to fight in urban warfare.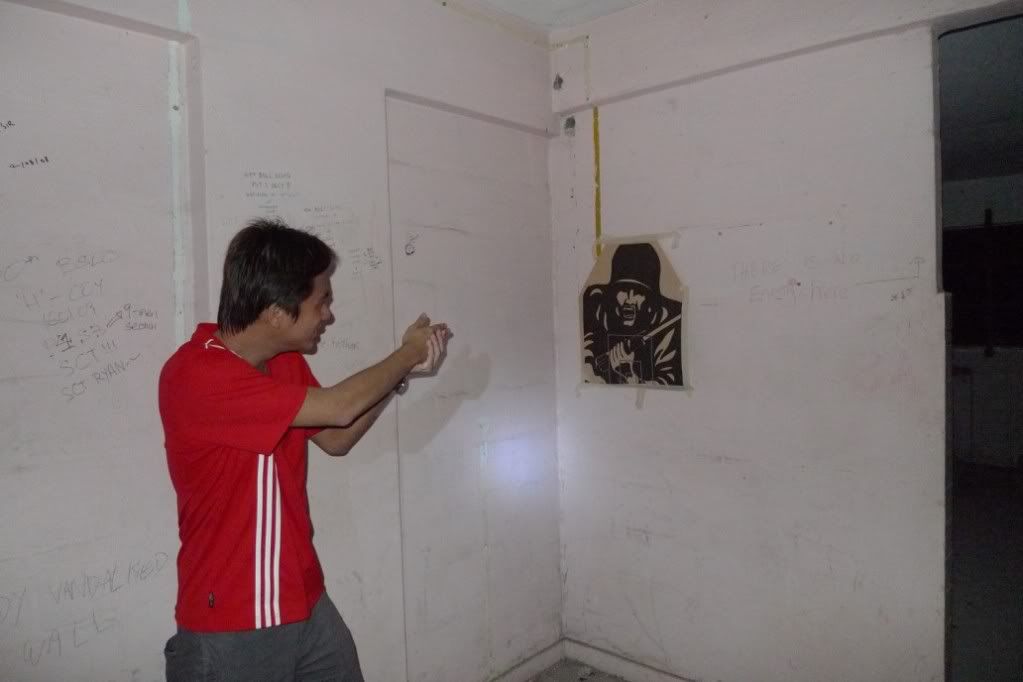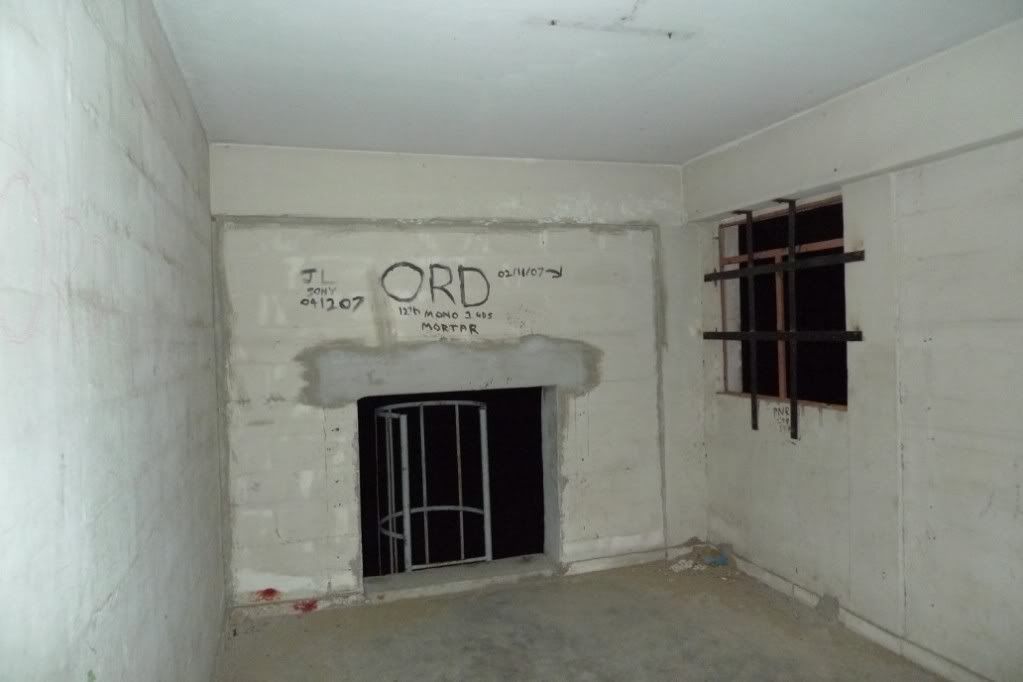 And we "fell" for a trap laid by our 3G thinking soldiers, their idling time have been put into creativity usage. The pinhole has a message for the unwelcome visitors.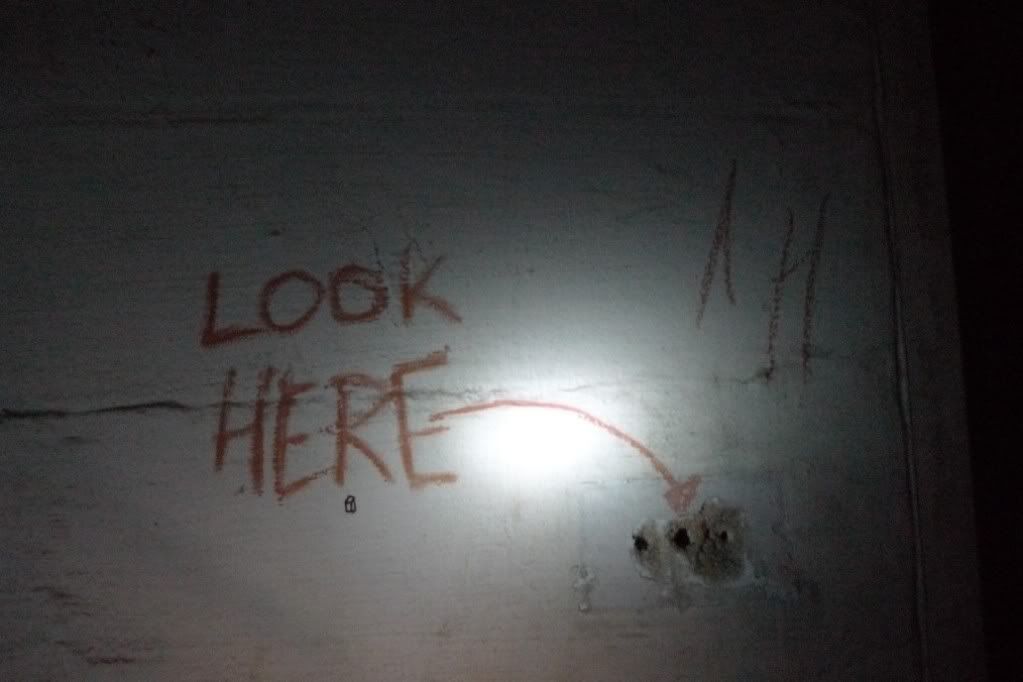 Peeping through the hole, not a friendly message.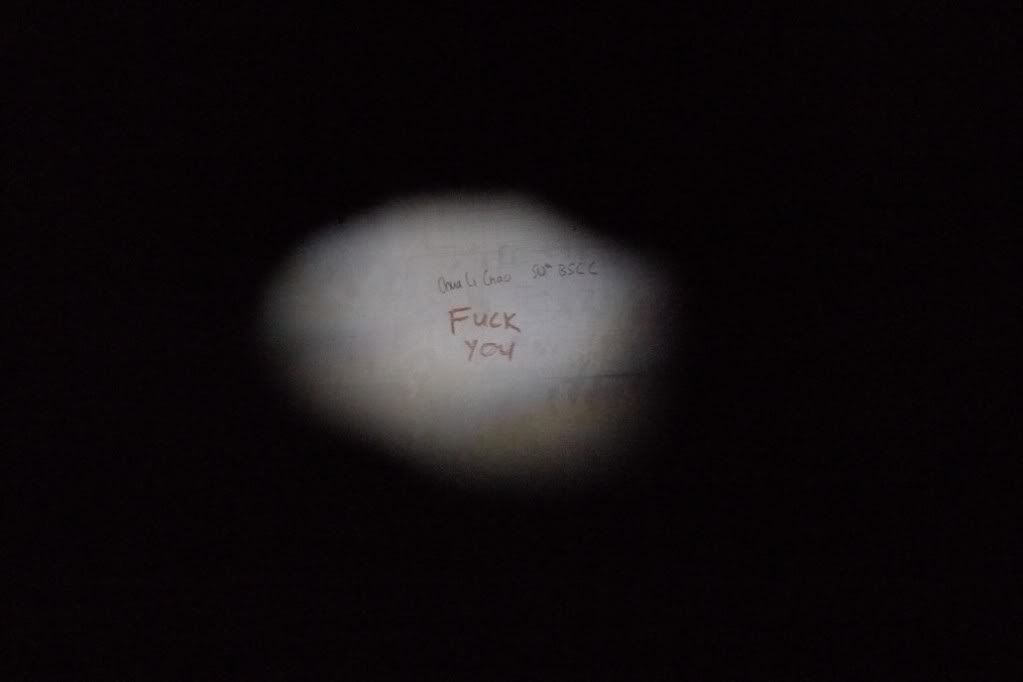 Pure darkness at the void deck,
lighted for brief milliseconds by my camera flash.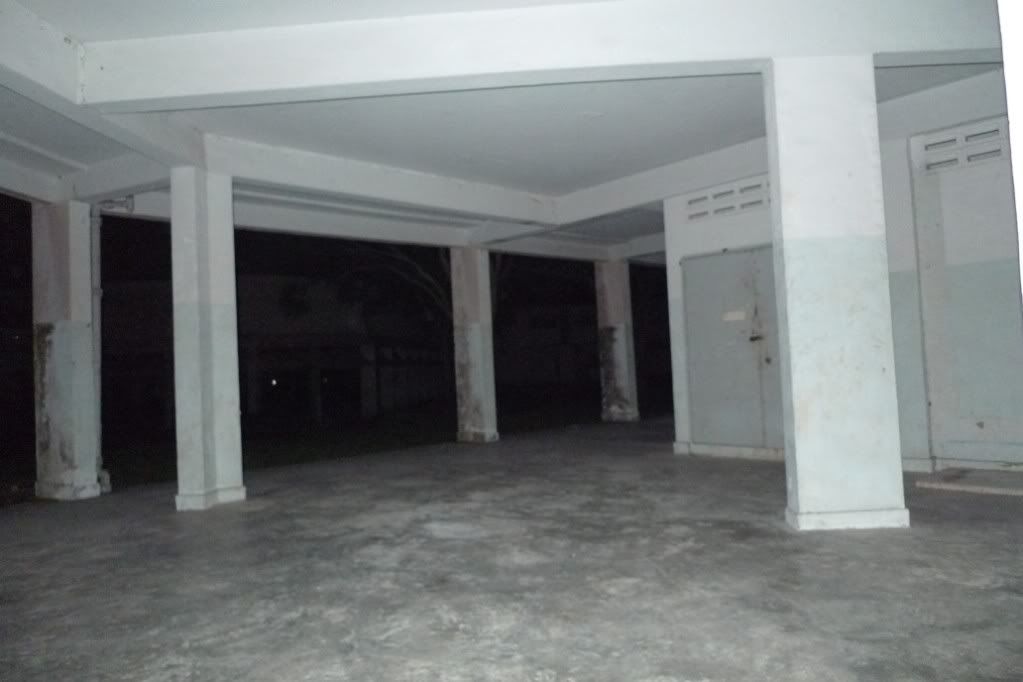 Market where residents have their meals, come to an end.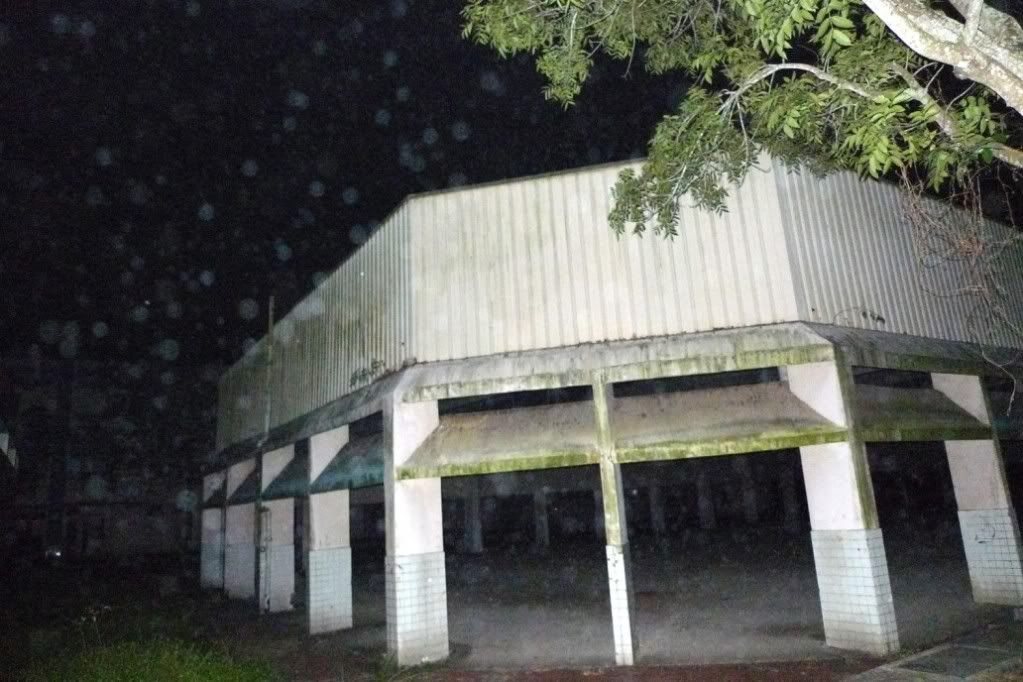 At Lim Chu Kang, just a stonethrow away from the cemetery.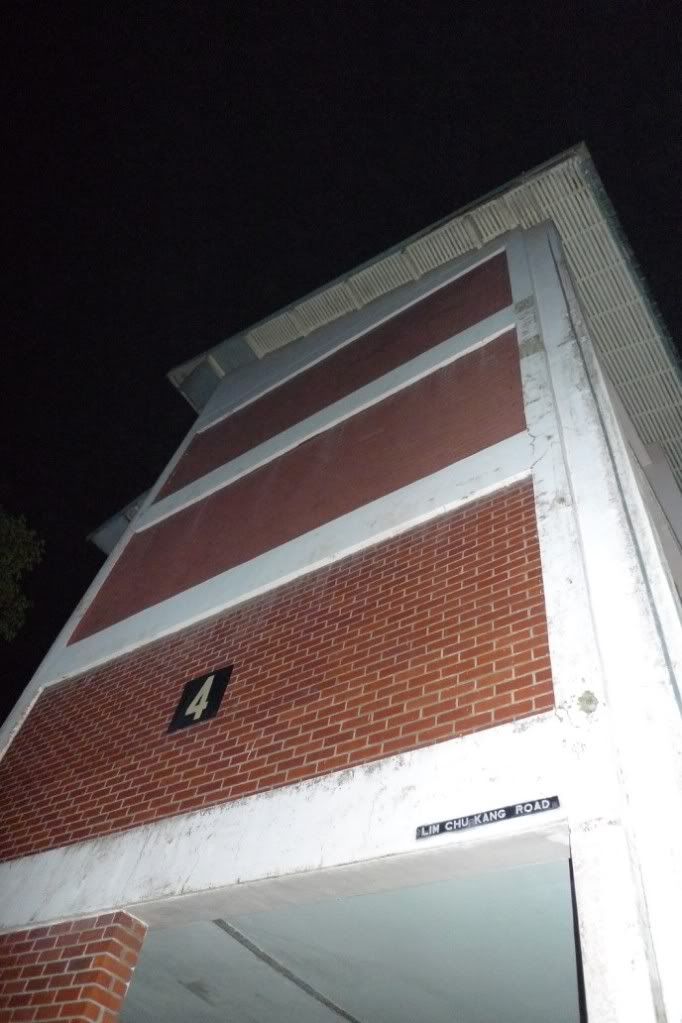 Last picture for the night before heading for supper !

Strictlyeuro hastily signing off to cover another event in the east, check back for more exclusive coverage ! Enjoy your weekends, dont let it go waste !