Strictlyeuro Go Jaybee
When the city sleeps at 10pm on a weekday in Singapore, people comfortably tuck in the bed watching the news before lights off. Some may stay up awhile more just to catch up with friends online, or publishing ridiculous quiz (fav sex position, how dirty minded are you etc ...) on facebook.
Come and join us for weekly Tuesday rendezvous at Jaybee and see what truly asia has to offer in the night, at half price and double the happiness.
There are signs everywhere to remind drivers to top up to 3 quarter tank full, however some would risk to save the petrol for Jaybee operators. It's a $500 fine for those who disobey, you have been warned.
New custom, they didn't say photography are prohibited

First stop was at an area near the old custom, business must have taken a hit since the opening of new custom. In the night regular customers still come back for their darn solid mutton soup which claims to boost vitality, at work or at home you decide.
kambing soup with teh tarik, 8RM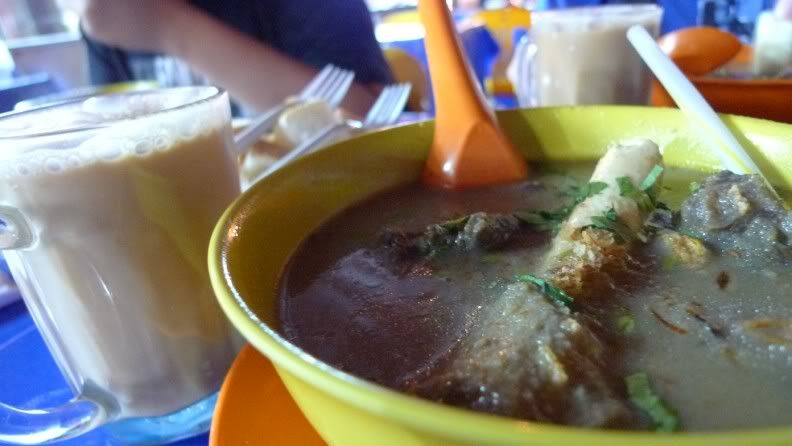 Shops are setup in the back allay with no shelter, when it starts to drizzle they would quickly setup a mobile canvas across the lane. Care for customer with no additional service charge, put shame to restaurants when at times you get practically zero customer service, yet charged.


Carwash in Jaybee for 8RM will take care interior and external polish shiny shiny. Cheapest wash in our island cost $3, but prepare for long queue and watch several banagla hastily give half job while you are at your driver seat, your interior will not be taken care.

Supper's over but it the adventure doesn't stop here, in fact life has only just began after midnight.

Watch 5 gorgeous ladies from Thailand singing and dancing on the stage, accompanied with live band playing techno music ! It's quite hilarious to see them doing the techno dance moves and keeping up with the fast pace of music, but i'm loving it ! I never actually think i would live to see ladies singing techno music live, god is fair to me lah.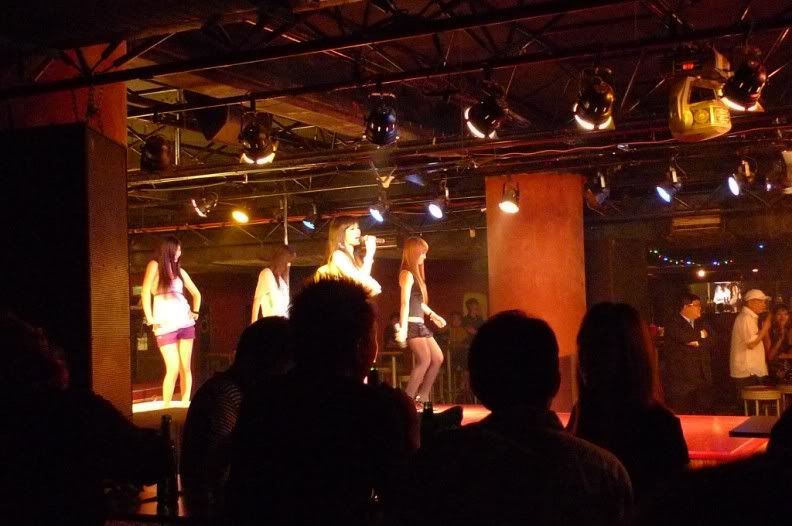 This is the song which they performed, i know it will sounds awful to most.
10 - Coming Through The Light - Bambie B - DANCE ZONE
More pictures of the dazzling ladies, 100% female no artificial operation involved. Maybe some enhancement job but i don't know. This is the best i could muster from my 2.5X zoom camera, taken in high ISO and lowest aperture in low light setting.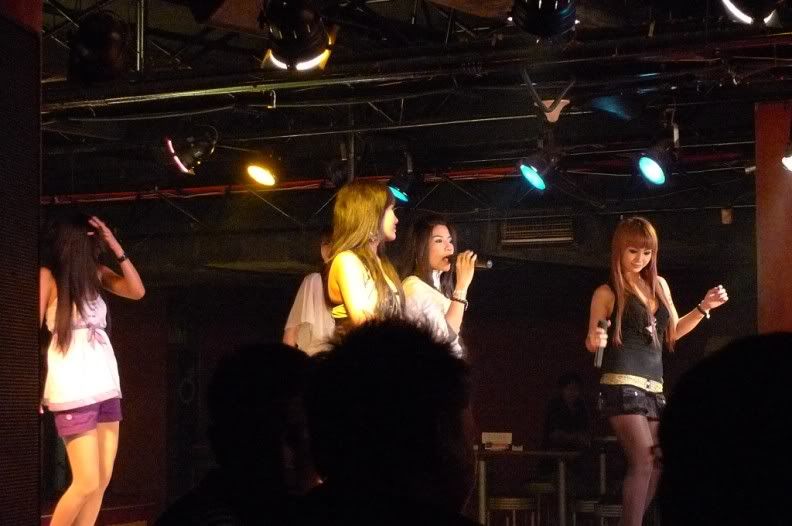 Yummy Tom Yam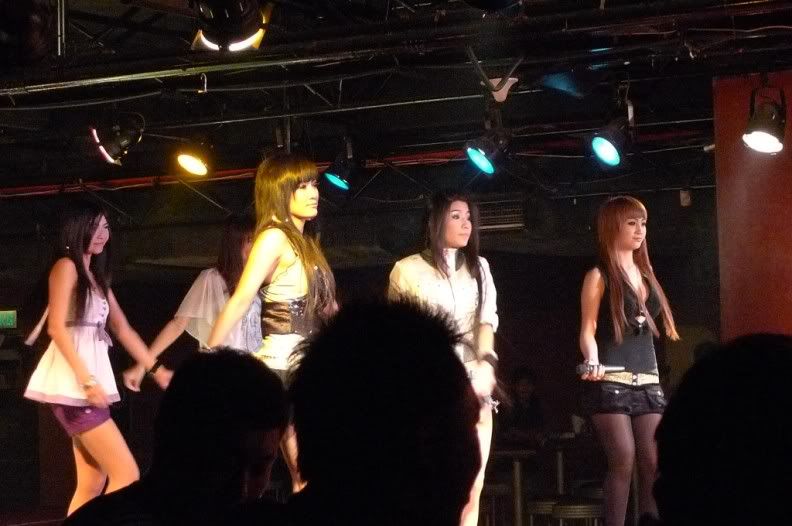 Few more pictures secretly taken before a black hand appeared, phototaking are strictly not allowed and i was kicked out from the club by the bouncer. My camera was smashed into pieces but i managed to savage the memory card for this post, now i have a valid reason to get a dslr for myself.

Returning to Singapore with a heavy heart, gas gas gas !