Shooting Fireworks Day 2
More fireworks picture back by popular demand. Actually there are many more clear/crispier/wonderful pictures uploaded on the internet, there's no way my shots from point and shot camera can hold it's candle to big brother DSLR.
Some people might have mistaken that i have been using DSLR, it's amusing to see their reaction when they spotted a compact camera hanging over my neck. And one even commented that i looked like voyeur, thanks and i will take that as a compliment.
Nevertheless here's some of the shots taken from 10 storeys high. There were already no parking lot for my tripod on the higher floors.
Before the show commenced, checked settings for optimal results.
1) Manual mode dial lock
2) Big aperture value
3) Pre set shutter speed 2 secs
4) Focus set to infinity
5) ISO 80
6) Tripod stability
7) Reality check, standing beside sweet young thing can be distracting
8) Reality check #2, why everybody camera so big size one, and i took lift with one blur cock holding a full frame camera, darn he looked like a kid.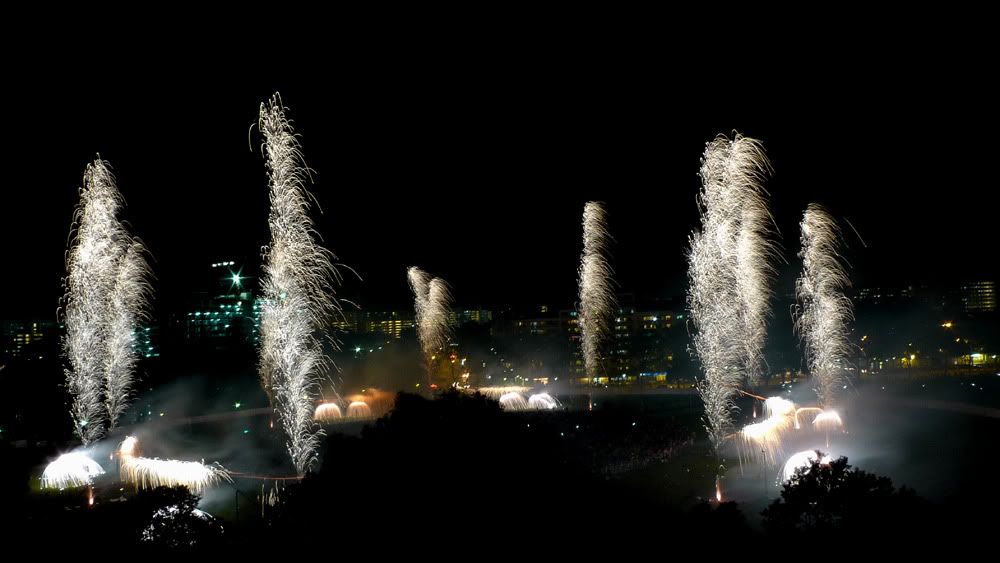 Ok that's about it, viewing too many pictures from the same angle can be boring. Once the show was over, everybody was heading the easy way out; take the lift. Being the slower of the pack, i could only take the stairs like in a firedrill. Upon reaching the ground floor, i managed to beat the lift and snapped a picture before the door opened.
Super crowded lift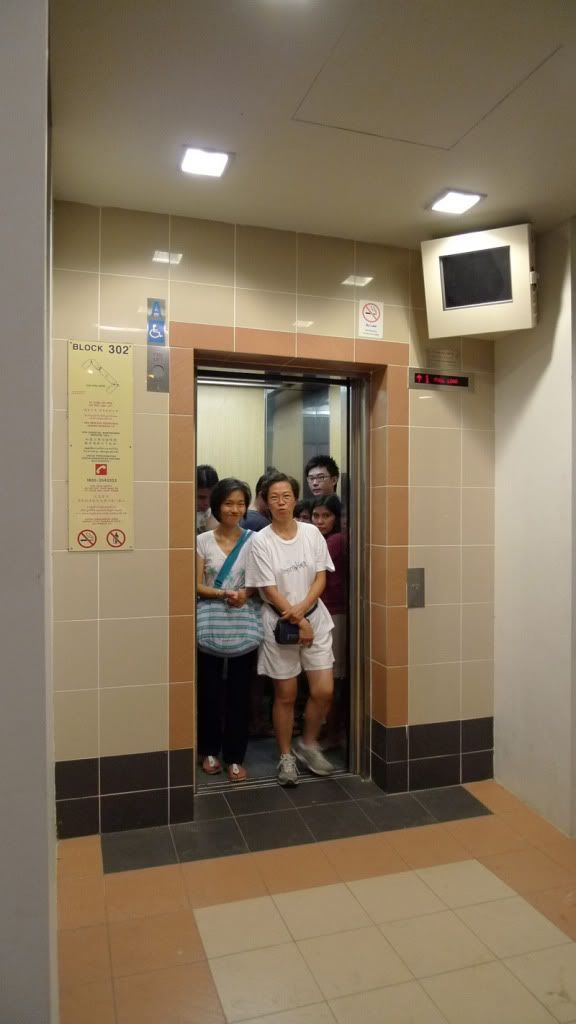 They didnt step out until i took the picture.
Smile !
Zhu Ying look alike spotted !

Home sweet home !