Toy Games, Comics and Ice Kachang Convention
Super Mario Brothers giving a warm welcome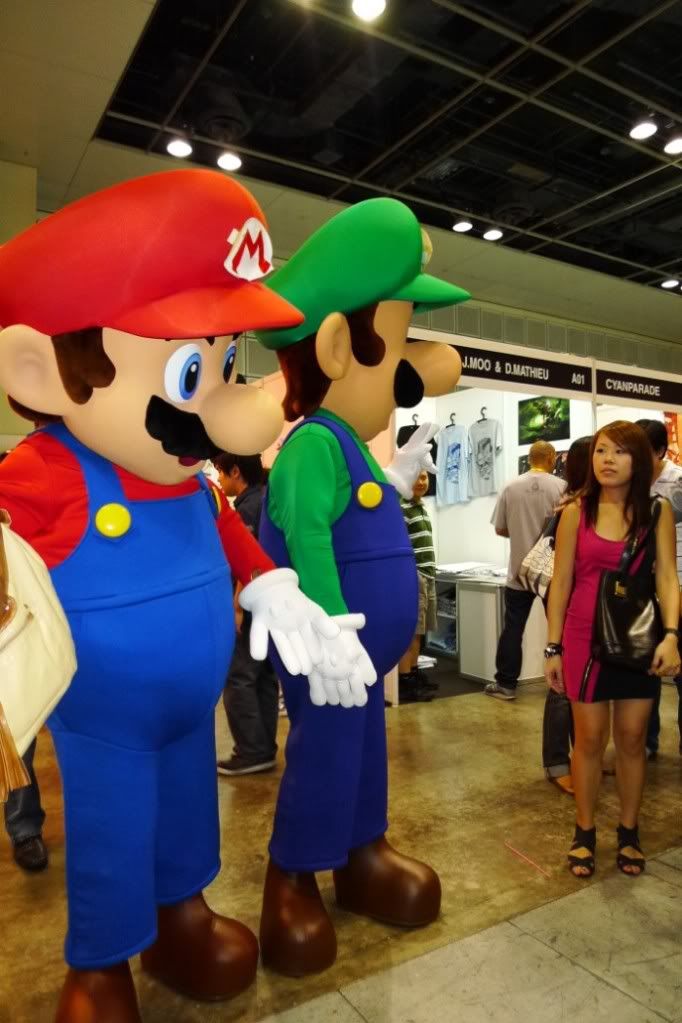 At first i thought that the convention is going to be a huge event covering 2 floors like the quarterly PC shows, but it turns out to be a small exhibition occupying 2 halls in Suntec City. Despite small scale of the show, it was one of the enjoyable show i attended in Suntec City as far i as remembered.
Be it food festival, electronics fair, book fair or PC show, large crowd will flood the halls as if there are free stuff to be given away, but hell no not even cheaper at times. Although economics have been poor in recent times, the show never fail to break sales record or see a drop in attendance. I am puzzled by Singaporeans act, bad times but got money to spend on gadgets, where got recession ?
Today atmosphere in the hall is a little quiet, perhaps due to early hours and targetted niche market of Otaku ( obessive interest in jap anime/comics ). For the first time i feel so much space to walk about in an exhibition, no baby strollers bumping my legs or sweaty bodies : )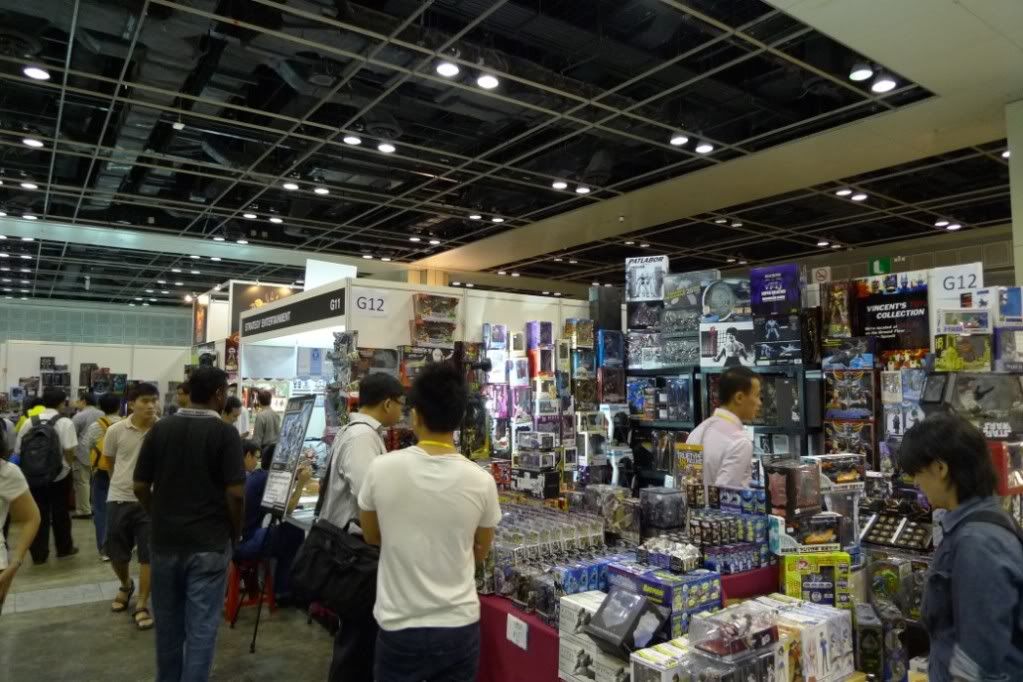 Transformer, robots in disguise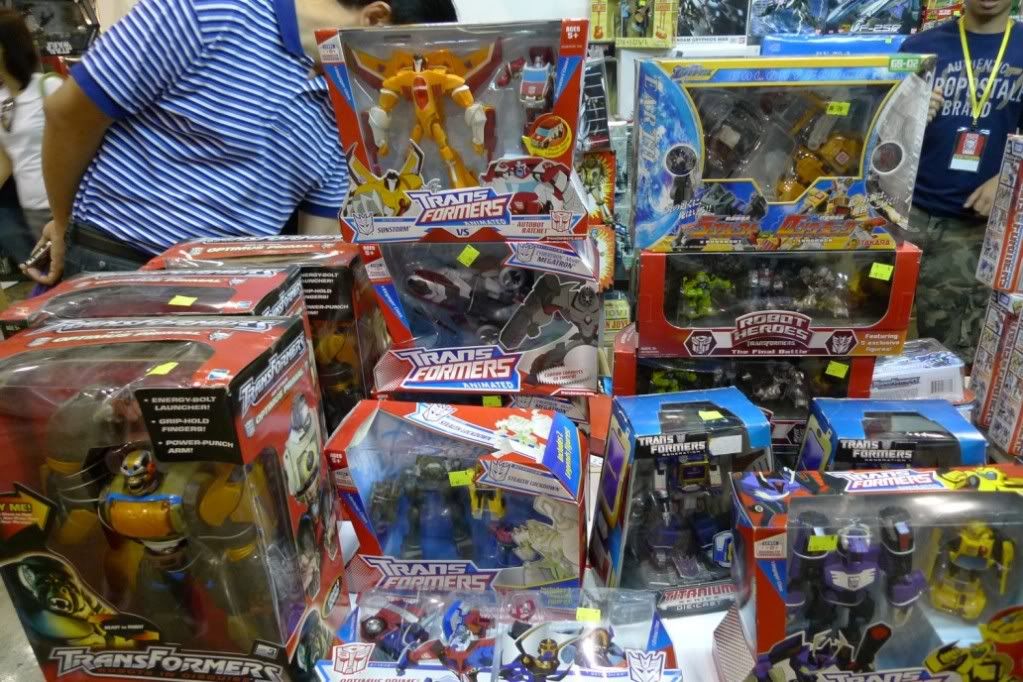 I think its called SD Gundam.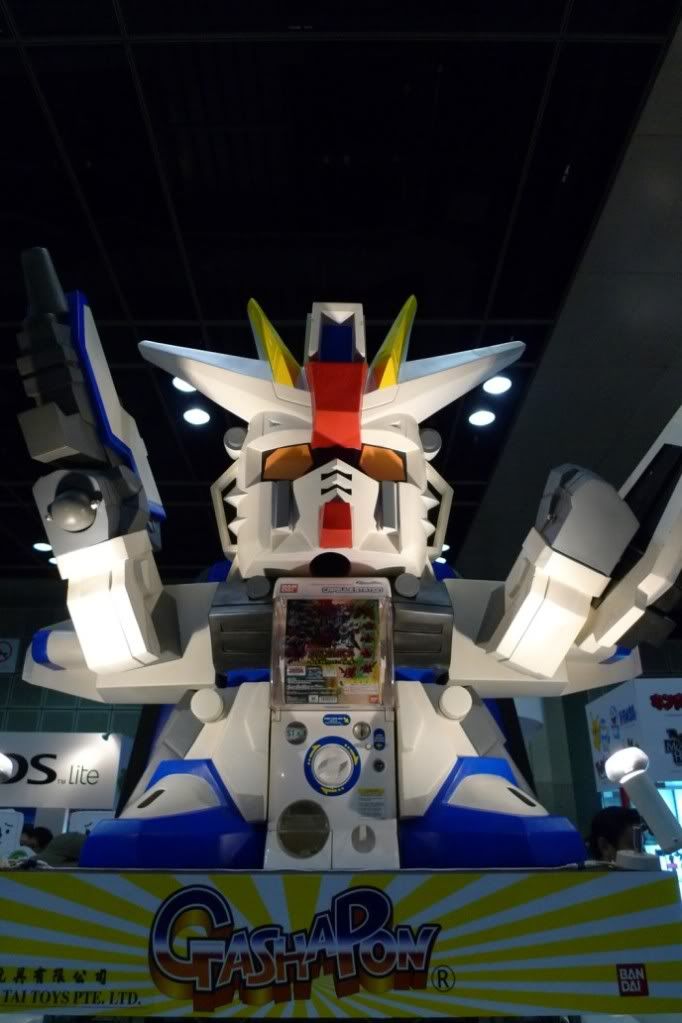 Ugly but still got people buy
Halted her for this picture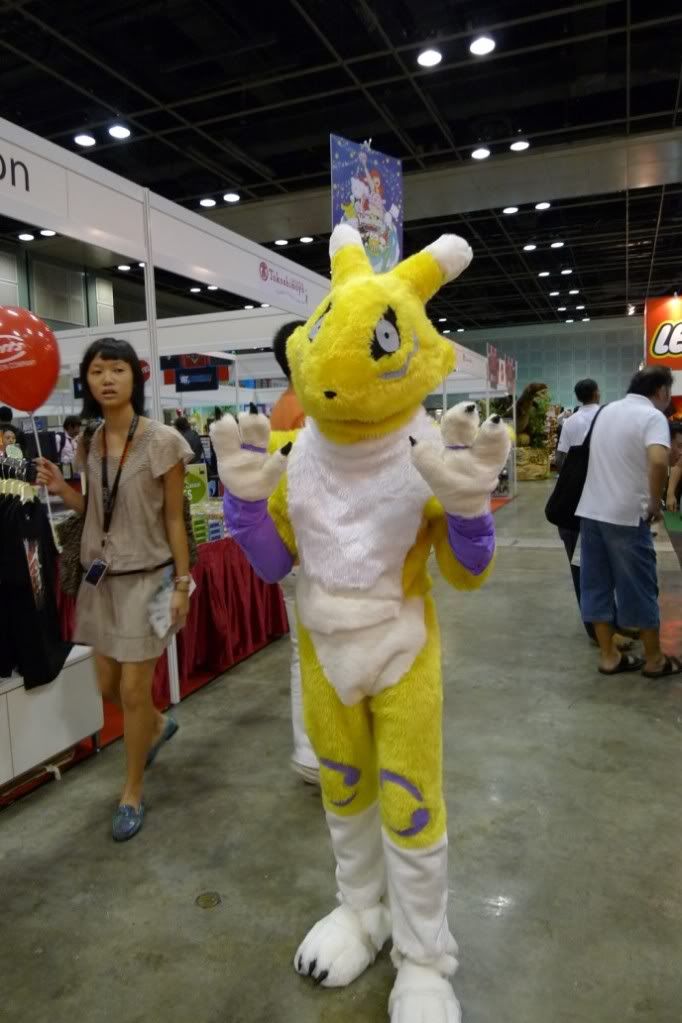 Chunky !
See what see, never see before pretty woman ?
Feeling thirsty after uncountable laps around the convention hall sourcing for the best buy ? Check out the free cups of pink dolphin in the foyer to serve for all, no need to rush for it because nobody are going to fight with you over that. But i can't guarantee that to be same over the weekends, you know lah Singaporean winning attitude, everything must be the first.
Miss Pinky was still feeling thirsty after glupping down the pink dolphins, artificial drink wasn't effective in quenching thirst so i brought her to have the most powderful Ice Kachang in Singapore, all thanks to Gary for the tip off.
Im melting ~~~ eat me ~~~

This is no ordinary Ice Kachang Oo
Best proof for its standard !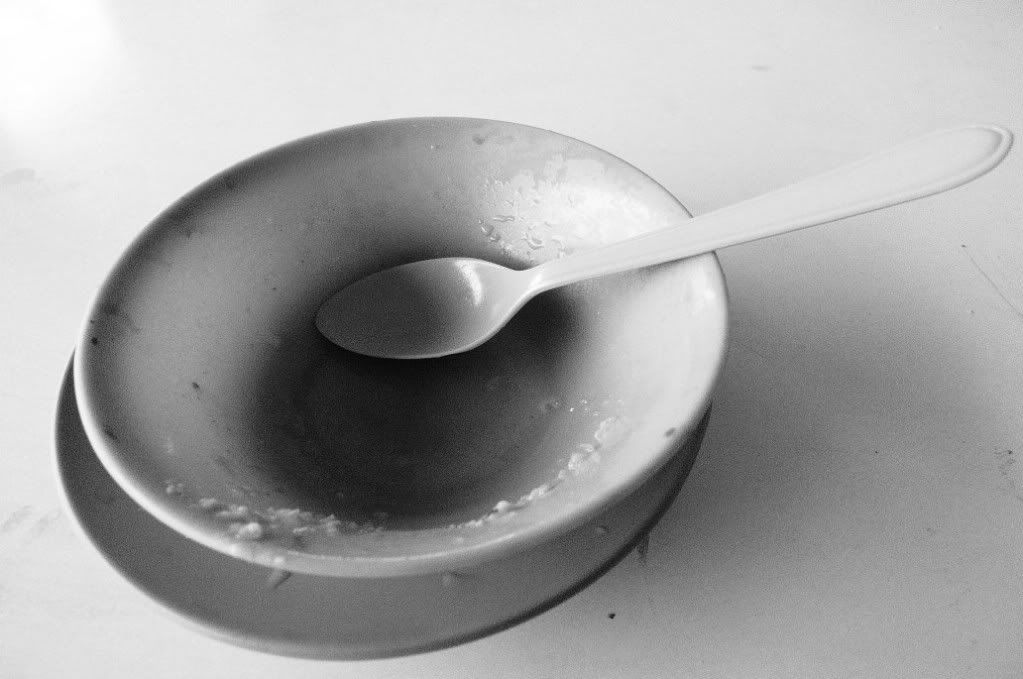 After the guilty pleasure act, it was time to do some brisk walking to digest the sugar which could potentially cause us to be hyper active in the night. i don't wanna be singing "Feels like insomnia ah ah, Feels like insomnia ah ah" in the middle of the night.
Arguably biggest pasar malam in Singapore.
Everything under the sun also have !