The Mustafa Never Sleeps
What to do on a night when you are in the mood for late night shopping ? If the city never sleeps (citibank slogan), Mustafa Centre that never sleeps would be the place where you can enjoy shopping around the clock. I know it has been around for ages and majority of you have already been there before, shopping is the least thing that would excite me. There is another purpose for me to visit the area, to check out the sleazy streets that we often heard so much in our education days. The phrase "go desker road sell backside" has probably been used uncountable times to insult your gay male classmates, does desker road really offers cheap thrill service or is it a thing of the past ?
Got special !

Free parking seems to create more trouble than convenience, traffic over there was quite chaos as expected with pedestrians weaving through the road like nobody business. Parking lots are quite limited and unless you are confident of doing a parallel parking with many eyes watching you and cars waiting behind you, it would be advisable to park at the Jalan Besar and take a short walk.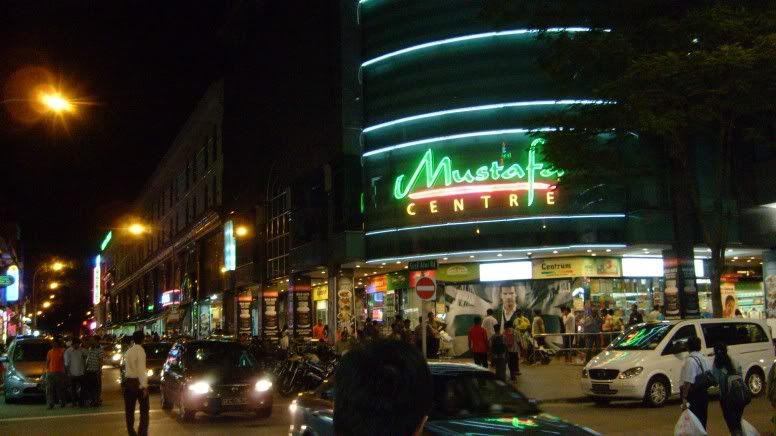 Welcome to their world, er bombay ?

Narrow walk way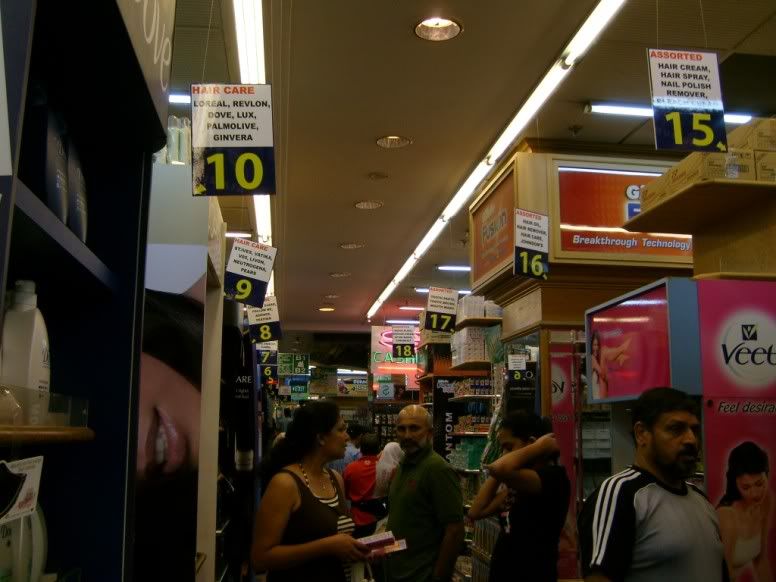 Little girl act cute when she's already cute
Basically they sell everything under the sun, including branded watches that cost thousands of dollars which we can only see and touch but no buy. My conception of Mustafa is only for indians brothers to shop has been rectified, it's a mall for families suitable for all ages. It's a favourite mall for foreigners to pick up cheap perfumes and bra's for their counterpart as well, yeah we saw a bangali carefully choosing lingerie for whatever god darn purpose, air courier to indian ?
Tidbits on display

Innocent boy spreading legs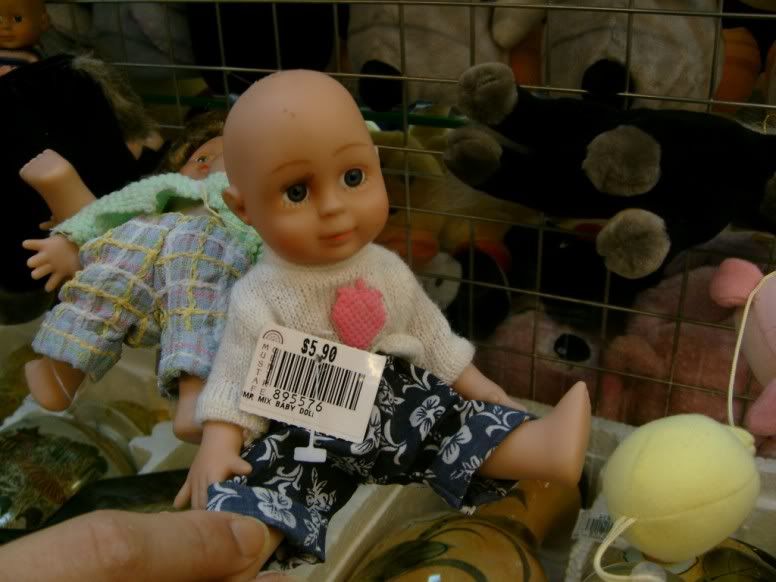 Huge calculator size equivalent to the clock
Can't help but to think about stocking up on rice supply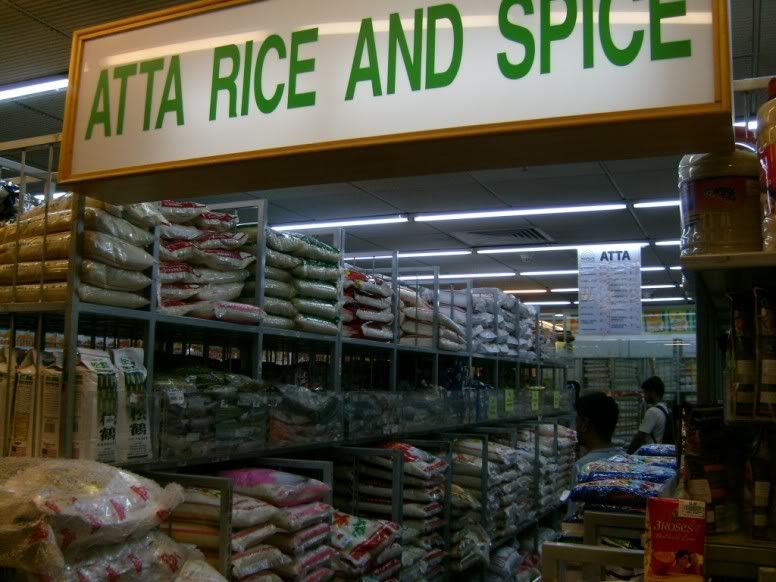 Apparently the infamous roads has undergone a major sweeping, the rumours about transvesite offering backdoor entry has been broken haha. There are still some illicit transactions going on between the old shagged aunties and the tight-budget bangali, well all that are too insignificantly to even talk about. Anyway the main spotlight has always been on Geylang and Changi village, rowell road (operations in desker had shifted) is like a retire village for the aged and unwanted.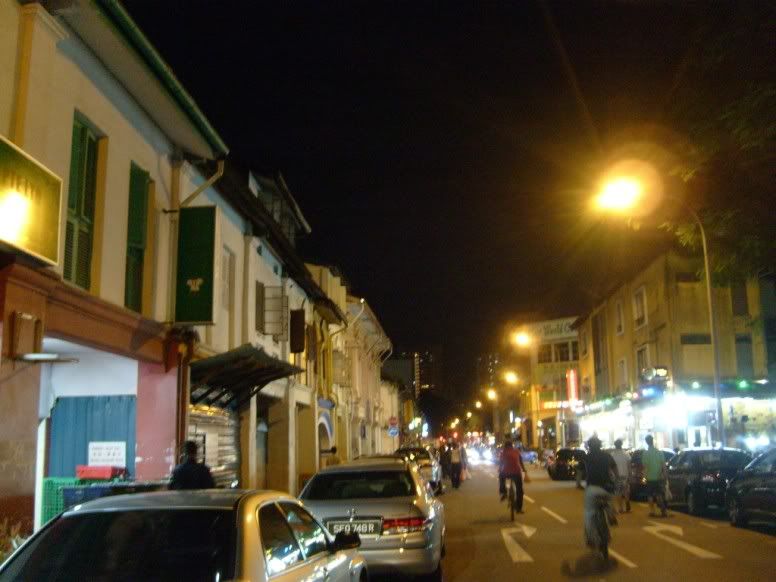 Discovered the well-known dim sum joint which my
friend has been talking about.
Chill out
Bright moon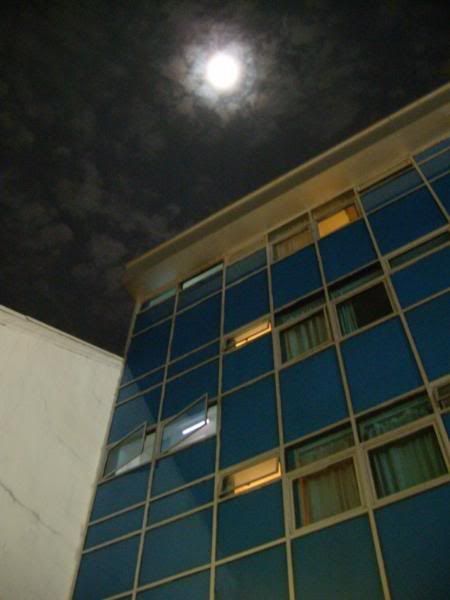 Shot from block 25, 15 storey high, 1am
Last shot of the night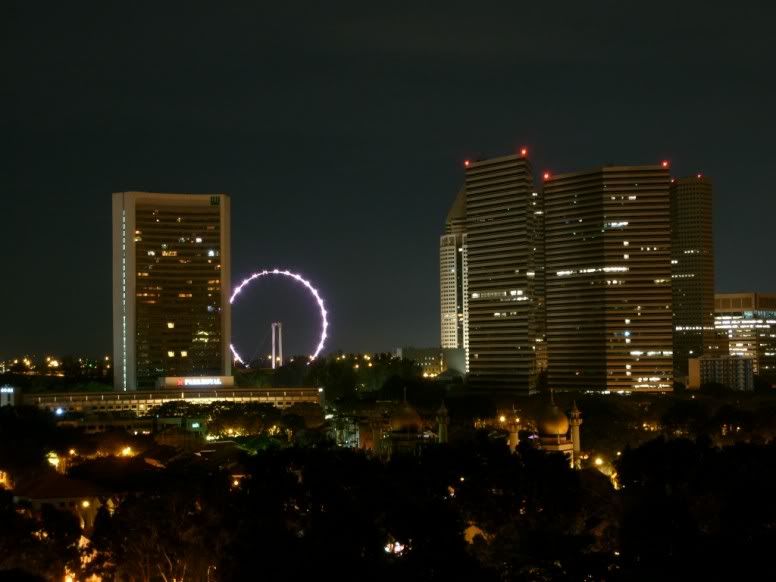 Then the unfortunate thing happened, i dropped my camera and it refused to boot up ever since. The lucky thing is that i didn't drop it from 15 storey high so the service centre has agreed to repair for me under warranty which does not cover accidental drop. Cheapo camera cannot even withstand a drop from a meter height, it's time to consider an upgrade.
Fat cat at N2 seems to be losing her glow, perhaps it's another lazy night for her ... 2 years ago i took her picture and she hasn't slim down any lol, the residents must be constantly taking good care of her.
link here
Morning breakfast with the dudes, what a rare get together...
New branch near yushin house beside Singtel Somerset, supper goer will not find this unfamiliar, the trademark prata shop located beside devil's bend.
Gathering with the secondary dog-pig friends @ Jalan Kayu. Enough of roti prata please ! Can recognize them ? Hasn't changed much over the years...
Guess i will be leaving the turf club soon, although there are positions for full time executive but not very keen lah. Soon will be starting my IT career then i will be called the IT-man, think IT-xiao di bah cause that's how the aunties address me.
The future of this blog remains to be seen, shall i end it once and for all, nice and sweet =)
Sorry sala lah !