South Park
Located in the southern part of our sunny island, Labrador park played a significant role in the history of Singapore during the world war II. It was one of the nine sites which the British had setup it's batteries, making it an impeccable fortress as part of the defense system. Any enemies who attempt to land on the beach would definitely suffer sever causalities, unfortunately real combat action never really took place at the fortress. The Japanese came invading us from the northern island and poked our backside, successfully evaded the line of fire from the heavy weight artillery batteries. If the British had forecast the attacks from the causeway, Singapore would not be fallen so easily. Even at the point of surrendering, the Japanese didn't stand a chance at all, read up on my past entry of the old fort factory on how the jap general managed to deceive the British.
One of the highlights of the park is the secret tunnel built by the British. They served as storage of ammunition and supplies, as well as hideout for the troops. There is a saying that the tunnel leads to sentosa, but the tunnel under the sea has collapsed. Touring the tunnel will cost me $8.40 per pax so i rather skip that for a movie ticket.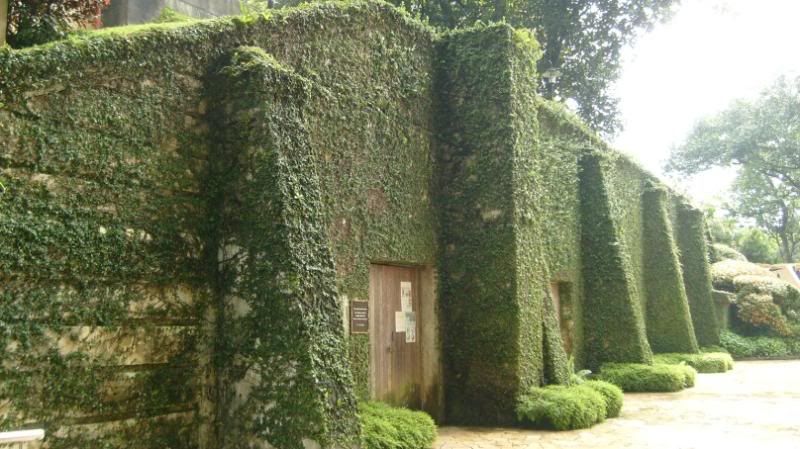 cannon tile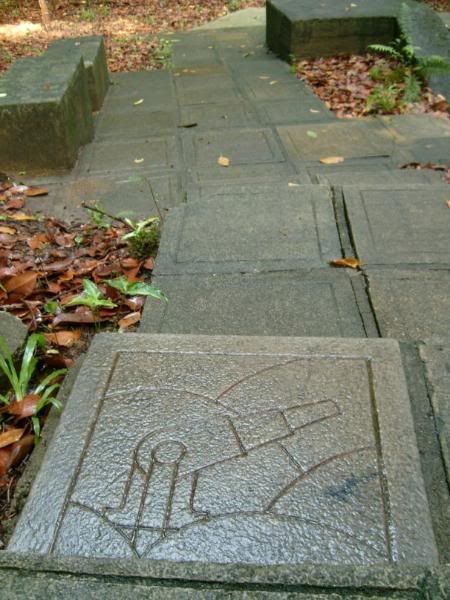 Underused big cannon an antique now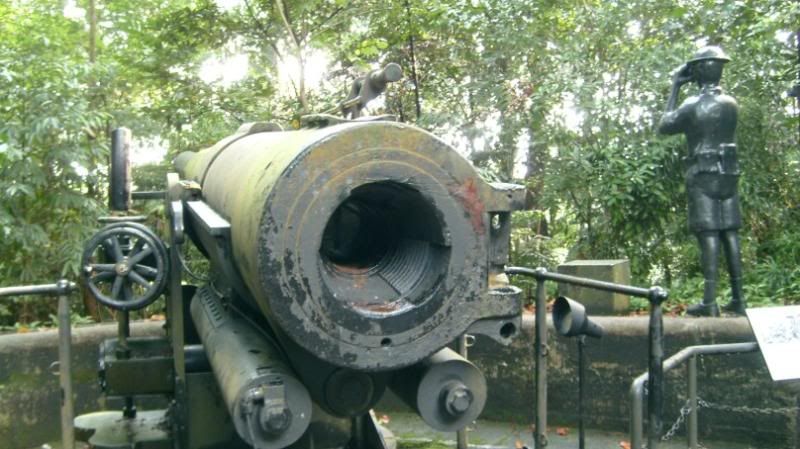 Load and ready Sir !
The remains and underground bunkers of the old Fort Pasir Panjang.
The remains of the old fort, an entry point from the seaward. All supplies from the sea to support the fort had to come in by this route, which was of course severely guarded.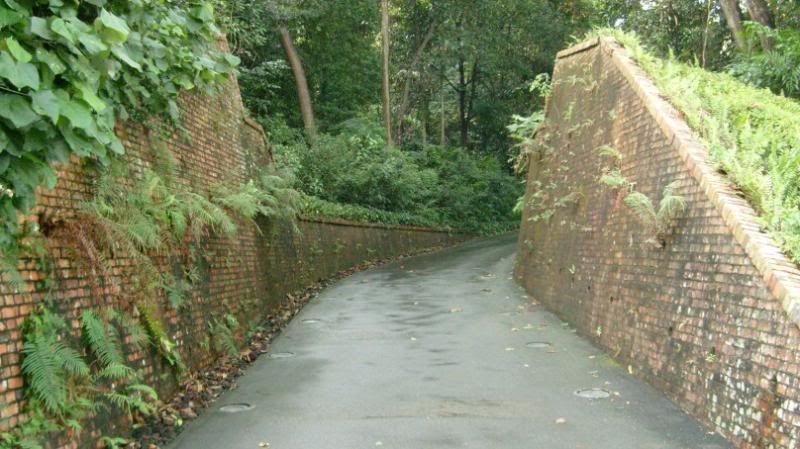 Step out of the greenly surrounding and be greeted with the seas of blue. Cute octopus are painted on the hexagon shape shelter to add some eye candies for resting visitors.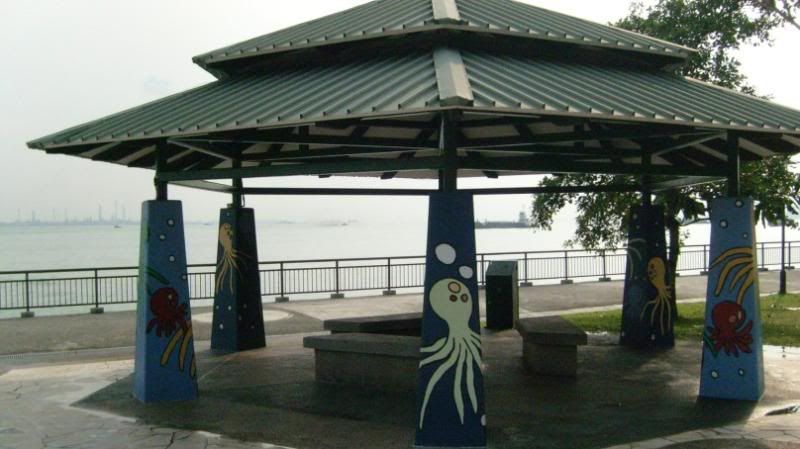 Machine gun post at the beach
Dragon teeth gate, in the background you can see Sentosa island.
At first when i saw dragon teeth gate on the map, i was wondering what kind of special stuff was that. It is an artifact built to replicate the two rock outcrops at the southern tip of Temasek, a landmark for the sailors who passed by the straits. Later then the British blew up the rocks to widen the gateway of the channel to Keppel Harbour. Wouldn't the dragon be pissed by extracting it's tooth ?

One last stop before the rain approachs
The jetty was originally used to transfer shipments of liquid petroleum to and from a petroleum refinery which operated Tanjong Berlayer between 1962 to 1997. Government refurbished the jetty for public with funds and it was opened to park visitors in 1999, offering a vantage point to view the spectacular coastline, however the view to the right of the sea is spoil by PSA cranes.