@ Changi Kelong Walk
My 2nd attempt to catch the sunrise at the east was once again dampen by the cloudy sky. Although sun does rise from the east, you would need good fortune to catch the full view of golden egg yolk.
The Changi Boardwalk consists of six distinct sections: from west to east, Sunset Walk, Kelong Walk, Cliff Walk, Sailing Point Walk, Beach Walk and Creek Walk.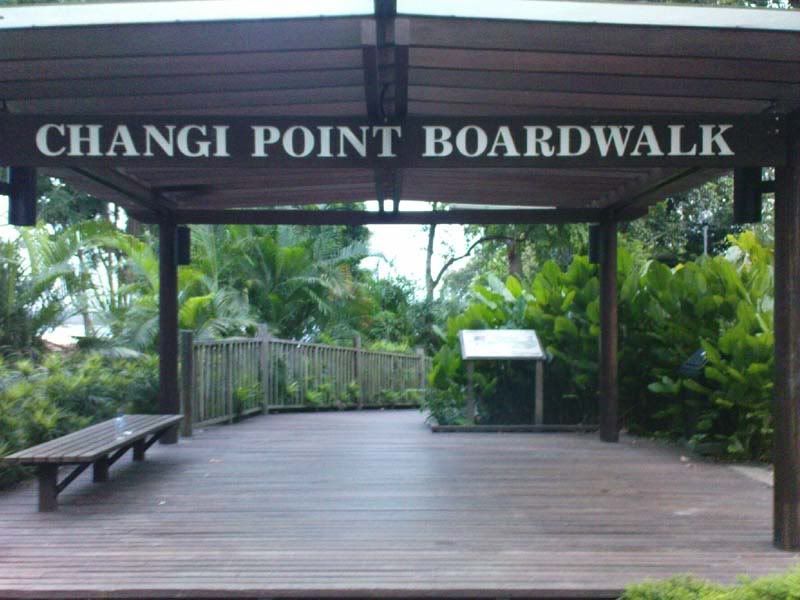 Woke up at 6am and headed to Kelong Walk which is built above the water with kelong-like stilts. Very artificial but that's the closest you can get in modern Singapore.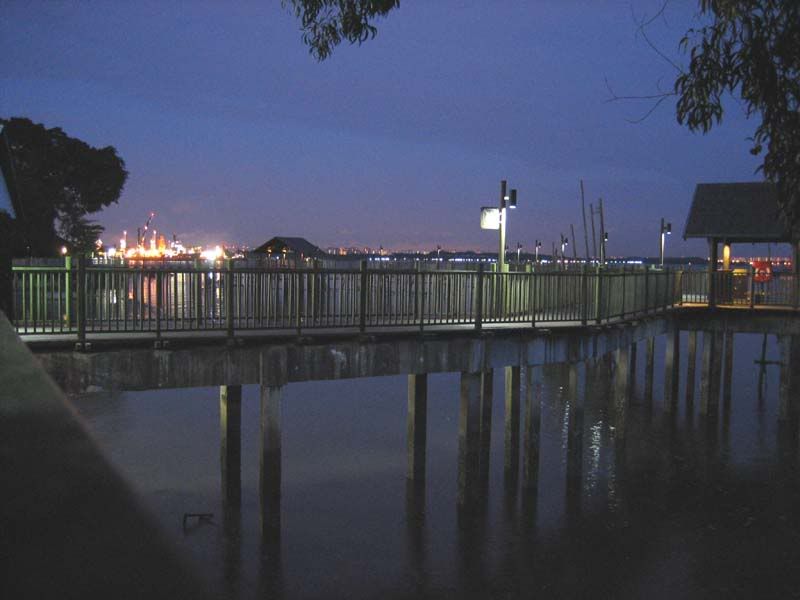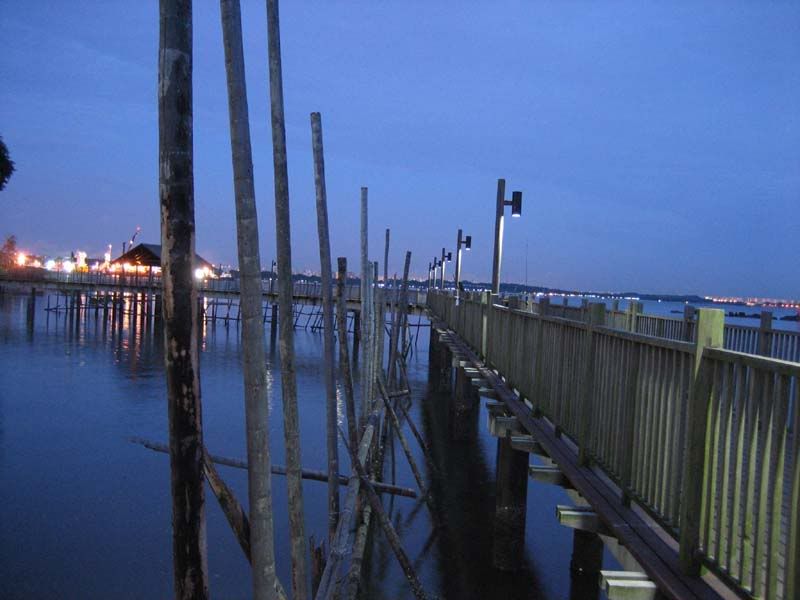 cloudy is not a good sign
A slice of the sun
Stayed for around an hour before turning back home for more sleep. Sun rises everyday but the problem is do you have the luck and initiative to watch it ? I think i only have 1 out of 10 chance to pull myself out of the bed at 6am and another 1 out of 10 chance for a clear sky. Rewards will be given to those who persist, i will try again at the nearer Sembawang park heh.