Lions Silenced By Borat Neighbour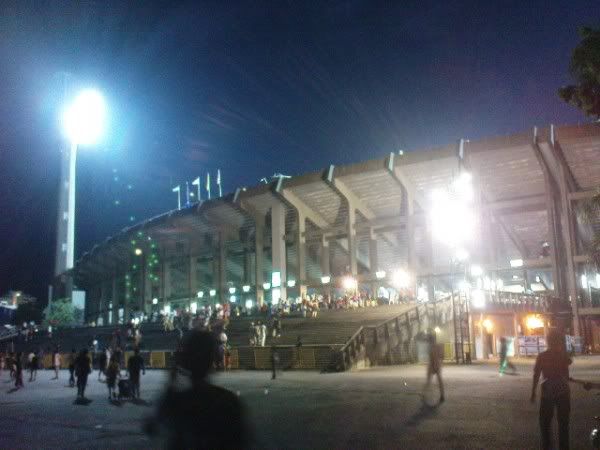 When it comes to local soccer, nobody would actually give a hoot on it. Even when Singapore has reached the FIFA world cup Asian Qualification round 3; the furthest it has reached in history, there seems to be a lack of support and enthusiasm in the local. Before the match begins, the press has to urge fans to show support by coming down to the national stadium and relive the Kallang Roar. To further encourage the fans, shuttle bus was provided between Kallang Mrt and the stadium, free dvd ( commercial promo ) courtesy from Nike was given out as well. The attendance was around 28000, not enough to fill the whole stadium but certainly presence was felt by the constant chanting of "bodoh" to Uzbekistan players.
Note: Uzbekistan is next to Kazakhstan, cultural learnings of america for make benefit glorious nation of Kazakhstan.
Horde of crowd at the gates
Kio free gift first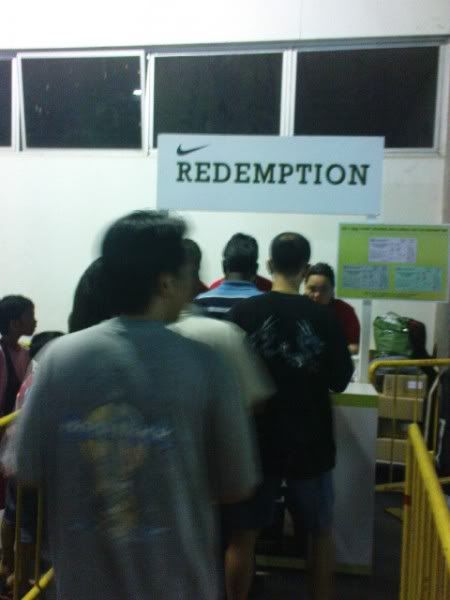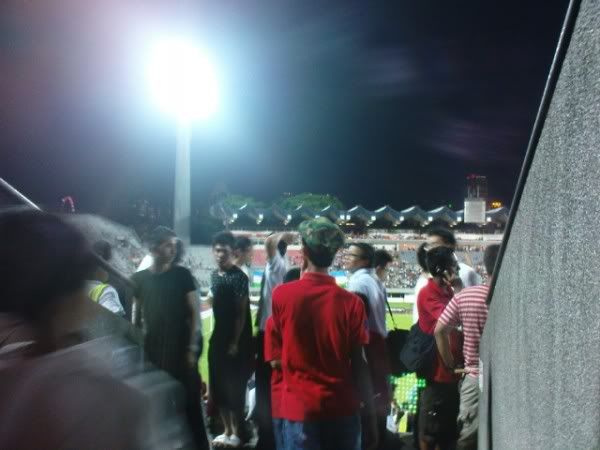 Save for the match details, you should know how badly Singapore fared. The ironic thing is that all the 3 goals scored by Singapore was from foreign talent, no wonder Singapore can reach until this stage. Surely dream looks to be shattered when all hell break loose, free flowing goals into the Singapore net thanks to the almost non existence defending and poor concentration of the keeper. Fwah corner kick also can go in, like playing fifa game ah ?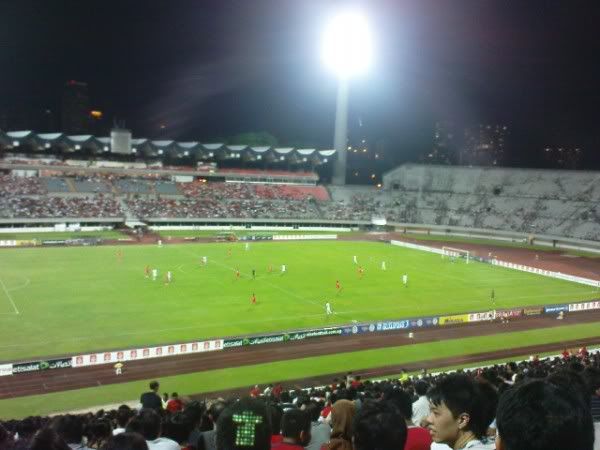 Lionel Lewis picked ball from the net again for the seventh time
How is the team going to be accountable to the angry mob fans.
Flags flying high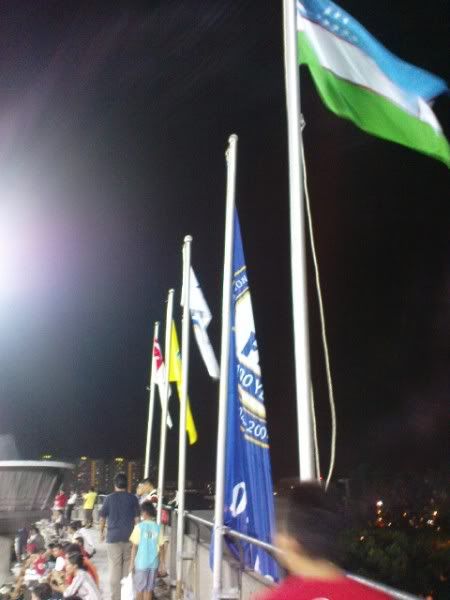 Uzbekistan should deserve Oscar award for faking injuries, they fell to the ground at the slightest contact as if they were punched in the chest. Dramatic enough to earn a yellow card for time wasting from the referee, next time bring a pack of ketchup and spray on your ankle ok ?


SG players should do this to them in retaliation
Stadium last glance before closure


No doubt it's a well worth ticket paid for watching 10 goals, but i would rather Singapore win 1-0 than to lose 7-3. Since the team is mostly made up of foreign talent, they wouldn't understand if i scold balik kampong or knnccb, the best way to translate my message is by international hand sign. My money is on 9 goals for the next match, wish me best of luck. Thank you my FB for accompanying me to the game of 22 human chasing a ball.


Thank you come again !
Oh yeah i'm through to the 2nd round, looks like there's political tolerance afterall !
ps : FB is football buddy lah, you think what !

《钱不够用2》- 请关掉电话 Please off your mobile