... What's Next
Exam is finally over and that means a new beginning for me. If everything goes smoothly it would be my last paper i'm gonna take in my university life, just need the last burst of fire to get through my final year project before obtaining the paper qualification. It's not really smooth sailing for everyone, for i have seen people failing modules or dropping out of course, there's really no easy way out obtaining a degree unless you put in effort.
Some breakdown to tears in lab when they cannot meet project deadlines
Called me on the phone for desperate help when they cannot solve their bug
Ask for my help at my place, not that i'm pro but 2 brains are better than 1
Expressing their stress feelings on msn nick
Request for a copy of my program and resulted plagiarism, i was a victim once before
Or best get a copy from seniors and hand up, only she's capable of it. (just speculating)
Whatever the case is, the truth is that we will not be sitting in the class attending lectures anymore. Let's graduate together and leave school for good, gambatte !
Had lunch with bifang after exam at amk, followed by movie with hongnehneh and boxerboy. Highly recommend the movie Warlord, solid acting from the cast, battle scenes was breathtaking, a must watch movie for December.
Feel absolutely great to have a pool session to relieve all the stress.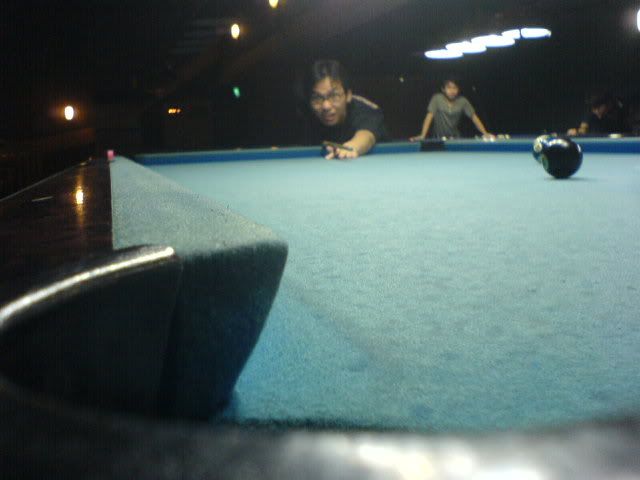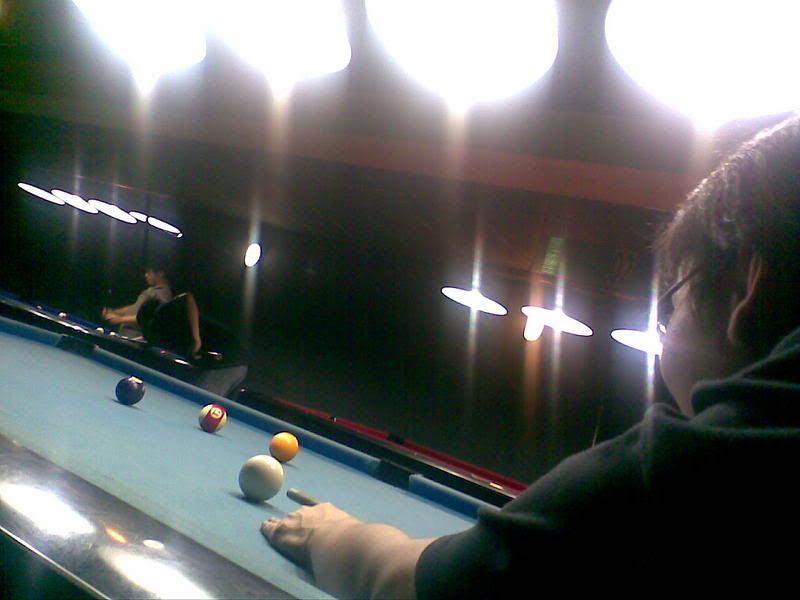 Chill out session at usual place

Time to resume back to the adventure which we had put a long break to it. If the weather permits, wednesday would be a good day to venture out to some unfamiliar place. There's so many people i need to meet up as well, feel so bad to neglect some of my friends this period. Catch up catch up lah ~


Haven't been to Raffles City lately, the internal upgrade is almost completed. More shops added to the middle section and a big stage on level three. Raffles city is already quite a complex shopping centre with a basement 1 maze where the donut factory is, now it's more even jam packed above, with more shops squeezed into every available space. Was at The Adelphi checking out bookshelf speakers, very tempted to upgrade but decided to hold on to my current setup first.
A card in return from salvation army for donating. Saturday bbq to celebrate national hero returning from East Timor safely, till then 1 more exam paper to go. More updates ahead.


Tanya album darn power, can de-stress =)

Helping my friend to advertise his party over here, any party goers interested in the post valentine day party ?
Fancy to earn money through advertising ? Google adsense does work and i finally gotten my fair share of money with a partner. Sunday going to Malaysia for an assignment, fully paid trip, tml is big fat pay day... how to spend the money for Christmas ? Stay at home bah ...
If you are wondering why this space hasn't been updated for quite awhile that's because my exams are on 11th-13th December. My final year project has started too with first report due on this thursday so it's like juggling 2 balls with 2 legs. There has been stuff going lately but i'm just gonna leave them out for blogging, it's time for me to take a well deserved break from blogging after nearly 2 years, however school work still haunts me ... No holidays for me after exam because final year project will stretch me till next year march all the way, self-declare holiday is the only way out.
Till then updates on mid December. Don't think about blog for now, thanks for patronizing anyway.